About Us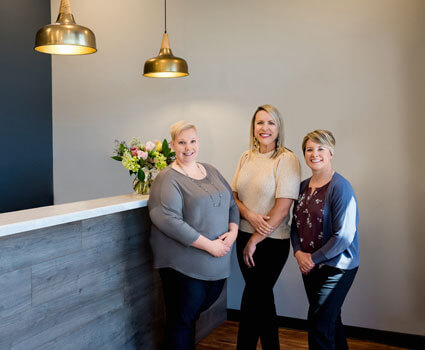 Chasing Miracles
At Turning Point Chiropractic, we're working toward total health transformations, changed lives and miracles. We're all about finding and identifying the root cause of your problem, and then creating a true solution. Your body is self-healing and self-regulating, and when we remove nervous system interference and restore your body's innate capacity for health and healing, you can experience optimal function and true wellness.
We treat our patients like family, and we laugh, cry, and celebrate with you. We're committed to your health and your unique goals, and to giving you our best. It's a privilege to help you and your family live your best lives.
Meet the Doctors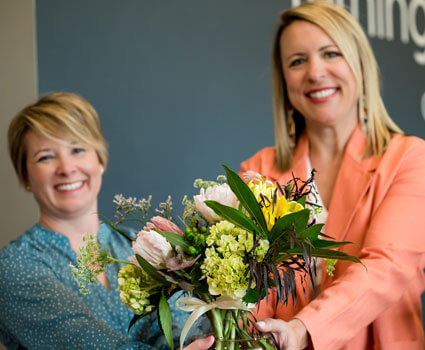 Our History
Dr. Brooke Peters and Dr. Leah Hetebrueg both came to chiropractic as a second career. Dr. Brooke was a marketing manager for a software company, and Dr. Leah was an elementary school teacher. For different reasons, they each felt they were at a turning point in their lives and decided to pursue chiropractic as a career. With similar trajectories, both graduated as valedictorian of their Palmer College of Chiropractic class—Dr. Leah in 2014, and Dr. Brooke in 2015.
Upon graduation, they knew that their combined forces would be stronger than any individual pursuits, and with backgrounds in education and marketing, they brought rich and diverse experiences with them into practice. With a shared commitment to providing the best in care for every member of the family, they opened Turning Point Chiropractic together in 2016.
Serving Our Community
We love being part of the Green Bay and Bellevue communities of hard-working families. We chose our office location to be convenient for busy moms—we're close to Costco and Target, with easy access off the freeway and ample parking. We often run out to the parking lot to help a mom who has her hands full to get her kids out of the car and into the office for care.
Feel Better and Function Better Today
You don't have to be in pain to benefit from chiropractic care. Our goal is to help your body function better, so you can feel your best and live your best life. Contact us today to get started.

About Turning Point Chiropractic | (920) 430-0280