About Us
The Birth of Turning Point Chiropractic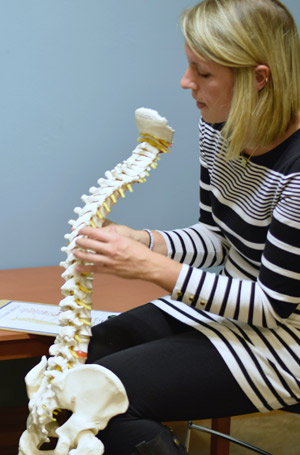 Long before they thought to enter the chiropractic profession, Dr. Brooke Peters and Dr. Leah Hetebrueg met through mutual acquaintances at church while living in the Madison area. Dr. Leah was an elementary school teacher who loved to teach but felt limited in the public school model of education. Dr. Brooke worked as a marketing manager for 7 years but felt she lacked passion and purpose in her career.
Both doctors experienced a turning point in their careers, and their individual paths lead them to Palmer College of Chiropractic, with Dr. Leah a year and a half ahead of Dr. Brooke. They both thrived as "non-traditional" students and excelled in the program. Upon graduation, they knew that their combined forces would be stronger than any individual pursuits, and with backgrounds in education and marketing, they brought rich and diverse experiences with them into practice. With the same ideas and passion about chiropractic care and serving people, they opened Turning Point Chiropractic in 2016.
Revitalize Your Health and Life
The Turning Point Chiropractic idea is based on the notion that a change in direction usually has a positive outcome. It's never too late to make a turning point in your life and health. At our chiropractic care center, we want to help inform you about your well-being and the role that chiropractic plays in achieving your health goals and living a more fulfilling life.
We offer same-day appointments at our chiropractic office, and walk-ins are welcome. Book your appointment with our caring team today!
GET TO KNOW OUR DOCTORS


About Turning Point Chiropractic | (920) 430-0280