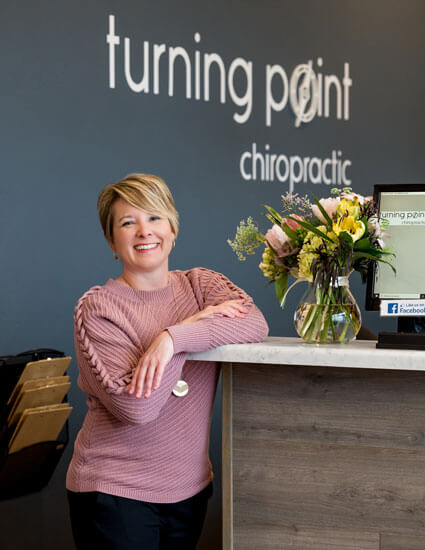 Meet Dr. Brooke Peters
A Desire to Serve
As part of a leadership society at Palmer, Dr. Brooke was inspired by others who were striving to become leaders, not just in college, but in their communities. Her experience pushed her to become the best she could be, and she graduated in 2015 as the valedictorian of her class.
Dr. Brooke is certified in the Webster Technique through the International Chiropractic Pediatric Association. She is also certified in Torque Release Technique (TRT).
Personal Connections
As a native, it seems Dr. Brooke has some kind of connection with everyone who walks through our doors—she grew up in the same part of town as they did, or her great uncle knows their grandmother, or they shopped at the same place one time 10 years ago. Dr. Brooke is always smiling and has a great sense of humor, and patients instantly feel safe and comfortable with her.
Witnessing Miracles
Since opening Turning Point Chiropractic with Dr. Leah in 2016, Dr. Brooke has seen her share of chiropractic miracles—like patients who got pregnant after being told they couldn't, or a patient who regained his sense of smell (that he'd lost decades earlier) after seeking care for an unrelated condition.
Explore Our Services
Away From the Office
When she's not at work, Dr. Brooke enjoys spending time with extended family in the area. Outdoor adventures like mountain biking, visiting the Great Lakes, and exploring new places feed her soul.

Dr. Brooke Peters | (920) 430-0280