Dr. Leah Hetebrueg
Discovering All Chiropractic Can Do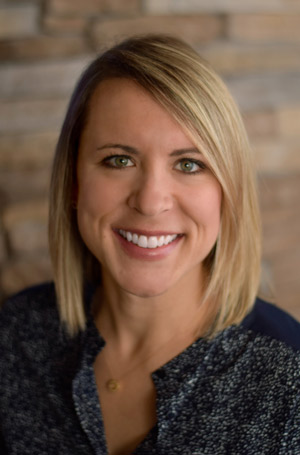 Dr. Leah didn't give chiropractic much thought while growing up. She associated it with back pain and never felt she had a reason to seek out a chiropractor. She didn't understand what chiropractic could do for her. Her first career was working as a teacher in Sun Prairie. Sick all the time, she was writing lesson plans for substitute teachers at least once a month! She chalked up her frequent illnesses to being surrounded by kids who passed germs around.
It wasn't until someone mentioned she should see a chiropractor that Dr. Leah gave it a try. "It resonated with me because I've always had an interest in natural health and taking care of myself." Her initial experience with chiropractic not only changed her health by strengthening her immune system, but it ultimately changed her career path.
Learning to Help Others
Seeking to obtain a chiropractic education, she made the decision to attend Palmer College of Chiropractic. During her time at Palmer she was inducted into the prestigious Vogt Leadership Society and graduated in June 2014 as valedictorian of her class. While there, her sister became pregnant with her fourth child. The remarkable difference consistent chiropractic care made during the birthing process was a powerful experience that made Dr. Leah want to serve full families with special focus on pregnancy and pediatric care.
To complement her focus on children and expecting moms, she achieved a certification in the Webster Technique and has completed additional coursework with the International Chiropractic Pediatric Association.
LEARN MORE ABOUT OUR APPROACH TO CHIROPRACTIC

Making the Move to Green Bay
Dr. Leah worked as an associate doctor in Waukesha, learning from an experienced practitioner and seeing a variety of patients with differing needs. She then opened Turning Point Chiropractic, moving to a new area in her home state of Wisconsin.
Outside of the office, she loves spending time with her family. She's a die-hard Green Bay Packer fan, and you'll find her cheering on her favorite team on the weekends during the season. She also loves to be outside riding her bike, going for a hike, camping and drinking coffee.
If you're ready to get on the path toward health and wellness, contact us today to book your consult!

Dr. Leah Hetebrueg | Chiropractor Green Bay | (920) 430-0280